Since 2015 I became a passionate user of Traveler's Notebook. Probably you already know about these amazing notebooks. But, please, allow me to explain a little bit about them, as they don't only have an awesome design, they also have solved all my problems about travel journaling.
Traveler's Company makes the Traveler's Notebook and other stationery items like brass products, kraft envelopes, spiral ring notebooks… it is a brand from the Japanese company Designphil.
The Traveler's Notebook consists in two parts: the leather cover and the refill inserts. The leather cover is made in Thailand. It is available in black, brown and camel as a regular product. There were/are some limited editions in blue and olive green.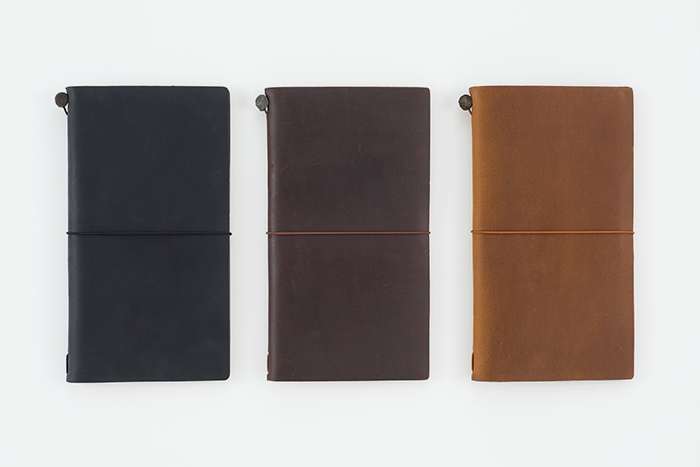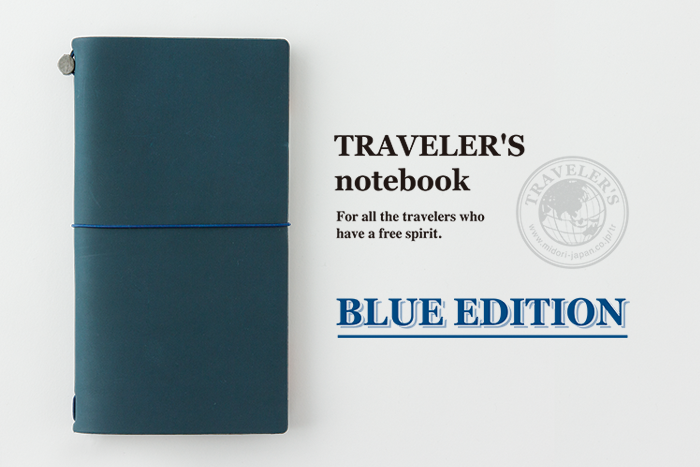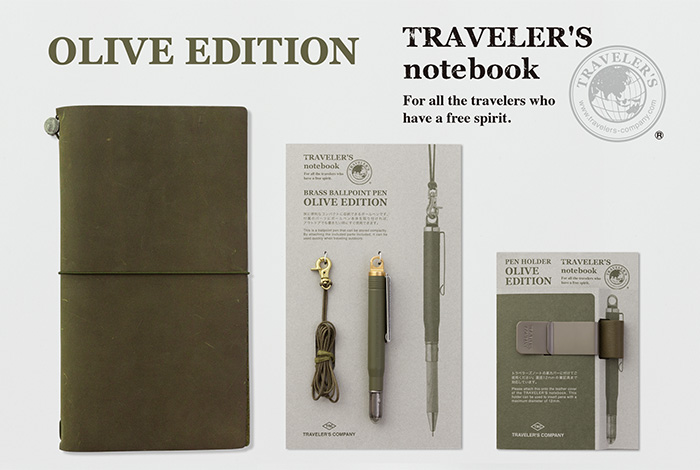 You can find the notebooks in 2 sizes: regular (H220×W120×D10mm) and passport (H134×W98×D10mm)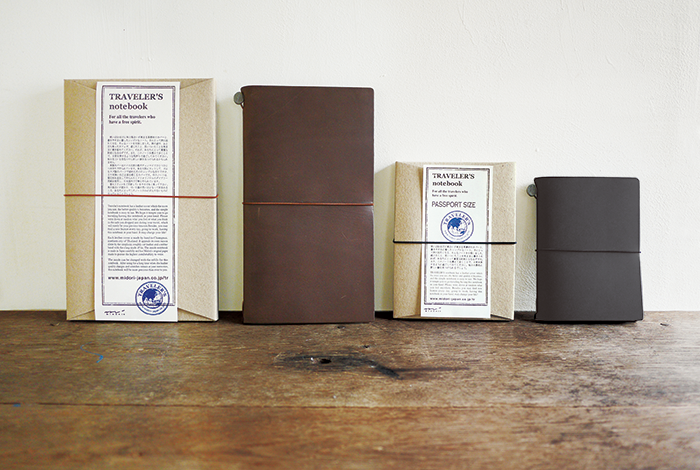 The regular size is my favourite, as it is 1/3 of an A4 and it is perfect for traveling pamphlets, airplane tickets, etc… It is a size that really invites you to write without intimidating. With that unsual shape you can archieve really interesting and practical layouts. Also, it is very comfortable to carry it with you everywhere.
The inserts are made in Japan with one of the two best papers in the whole world (well, at least, that is what I feel XD). It is a paper called MD, made by Midori company (also another brand from Designphil). Why do I assure it is one of the best papers in the world? Because its performance. You can write VERY smoothly with a fountain pen and the ink doesn't bleed through. You can event paint sketches with watercolours and the paint doesn't bleed through either!!!. The paper is strong and light at the same time. When you hear and touch the paper it feels like heaven.
And, wait to know about this: the inserts are replaceable. You can keep reusing the covers. They will become your sidekick and share many trips and memories with you. Forever!!! They will age beautifuly because of the high quality leather, while the inserts can be replaced any time you want. It is the simplest and quickest system in the world: using an elastic. That way you can carry several inserts with you all the time, replace them, remove them, add them and do anything you want.
As a stationery lover (I belong to a stationeryholics group XD) I had always the problem of finding notebooks with lovely covers but I didn't like the inner pages. I am not just talking about the quality of the paper, it was also about blank paper, ruled paper (that I don't use because I don't like it, it cuts all my creativity flow), grid paper (my favourite)… everybody has different preferences. And it is very difficult to find a notebook that has a cover you love with the right type of paper inside. It never happend to me, as, for example, Moleskine has a very cool design but the regular editions have a poor performance with watercolours. Then, researching and researching, I started to use Traveler's Notebook and all my problems were solved. I can do my journaling with a fountain pen in grid paper, allowing me to use watercolours without bleeding. FANTASTIC!
There are many, many, many types of inserts. There is also a blank insert with the other best paper in the whole world: Tomoe River. It is extremely thin paper, know also as Bible paper. It performs majestically with fountain pens and watercolours. Wonderful, thin and strong. There are inserts in several colour papers, kraft brown paper, black paper, sketch paper (be carefull, this one is not good for watercolours but perfect for pencil, colour pencils, markers, copics…), wax paper…
There are also available several types of diary inserts. With dates, free dates, montly, weekly…
Can a notebook be more awesome?
The design of the notebook can be customize. You can add charms, stickers, stamps, masking tape, folders… it is a non ending list of items from Traveler's Notebooks. All of them with the traveling theme and a retro design that had touch the heart of many of us around the world in these 10 years that the company is making us to fly high and dream.
Thank you so much for your amazing work, Traveler's Company…